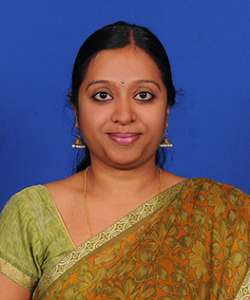 About Mrs Jayashree N S
An alumnus of B.Sc. (BCZMB) of the 2005 batch, Ms. Jayashree N S has been an educator having more than a decade of experience.
She started her career soon after her post-graduation in 2007.
She has completed many projects including a UGC sponsored Minor Research Project. She has guided several student projects both at undergraduate and postgraduate level.
She has been a member of many Board of Studies (BOS) and Board of Examinations (BOE).
Apart from teaching, she has been enabling students to achieve accolades by constant mentoring and counselling.
She has been updating her skill sets by adding several courses to her credit. such as clinical biochemistry, clinical microbiology, serology and R programming. She has also completed a Professional Diploma course in "Train The Trainer".