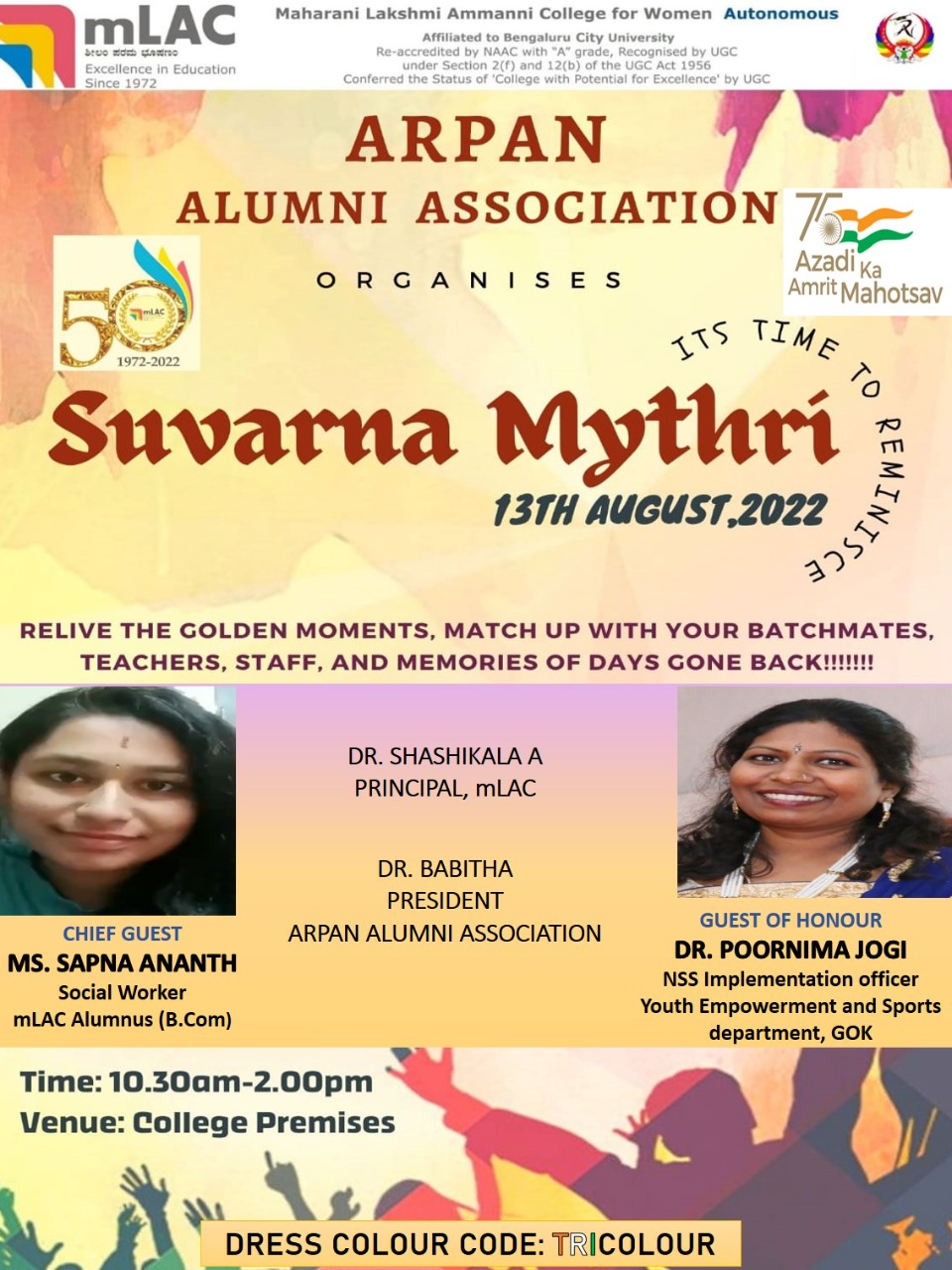 Suvarna Mythri- Get Together
College days are the most wonderful days of our life. In addition to studying, college events, canteen gossip and chatting with friends, all these memories are once in a lifetime. Want to relive these moments? Come join us on 13 August 2022 on the college campus .
ARPAN Alumni Association presents - SUVARNA MYTHRI. It's time to reminisce.
Meet your friends and teachers, cruise around the campus and enjoy the cultural events at the program and tap your feet to the music. Stalls are organized at the venue. Goodies and mementoes to be distributed.
So what are you waiting for? See you all at the event. Don't forget to mark the date on the calendar - 13 August 2022 on the 50th Year mLAC Celebration.
Please click on the link below to register for the event -
https://forms.gle/bQUauQduH7GUc4Fw9