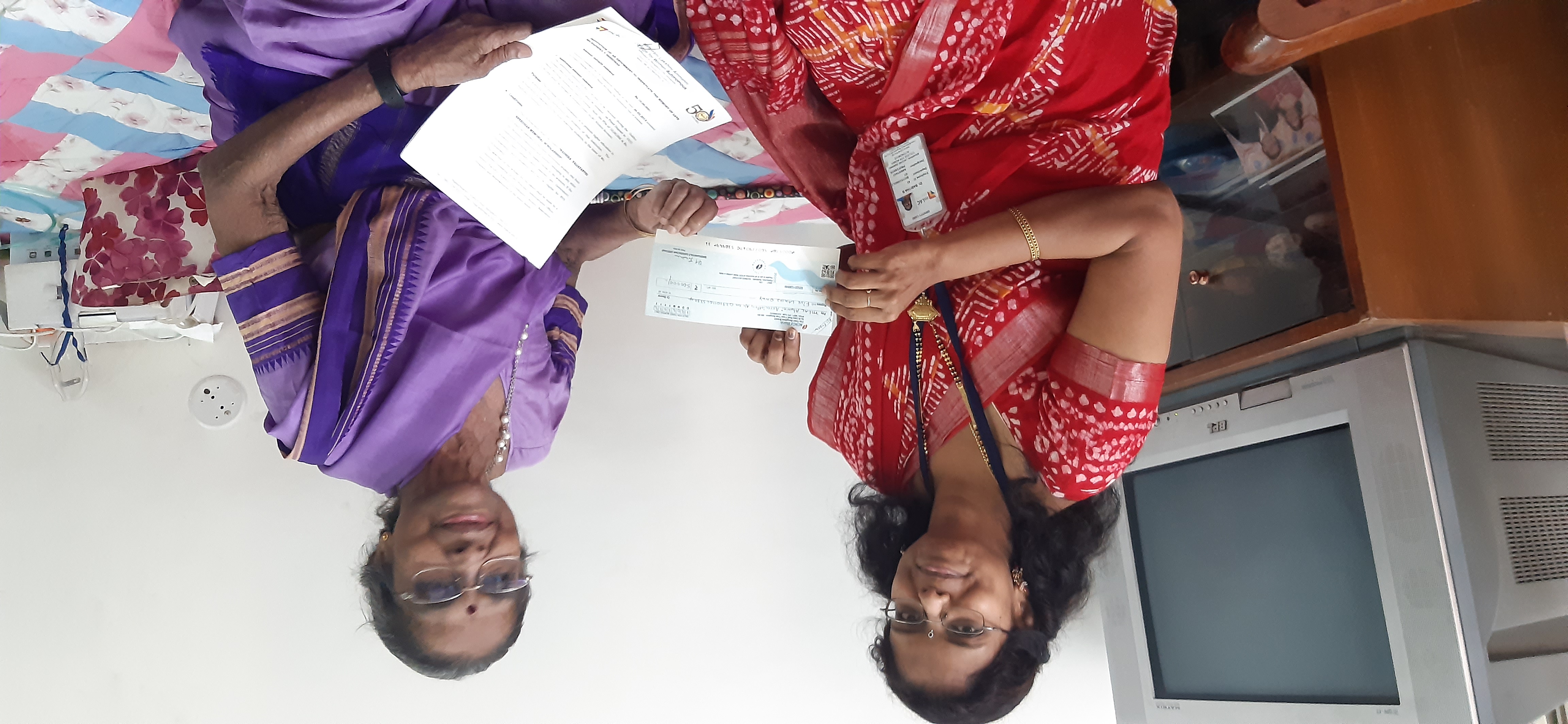 Scholarship Endowment by Dr Vyjayanti
Our beloved Prof.Dr Vyjayanti has contributed an amount of Five lakhs towards Alumni Radhika Memorial Endowment Scholarship Contribution.The amount would be utilised for students' scholarships.
We are extremely grateful for her kind gesture and contribution.
We are also thankful to our Principal Prof Dr Shashikala and Finance officer Mr Jnanashekar for their active involvement and support in this endeavour.